Finished all 12 challenges of Flare-On 6, this year's challenge seem's to be more friendly than last year.
So it' my first year to finish all challenges, the second year I play Flare-On.
Cuz I didn't write my memo during the contest, it's a time-consuming task to review them all. So this article is not a write-up, just some images.
The challenge 12 take me some time to understand what's going on, even baked a cake to calm me down, and yes, that work !
I am the 290th to finish all 12 challenges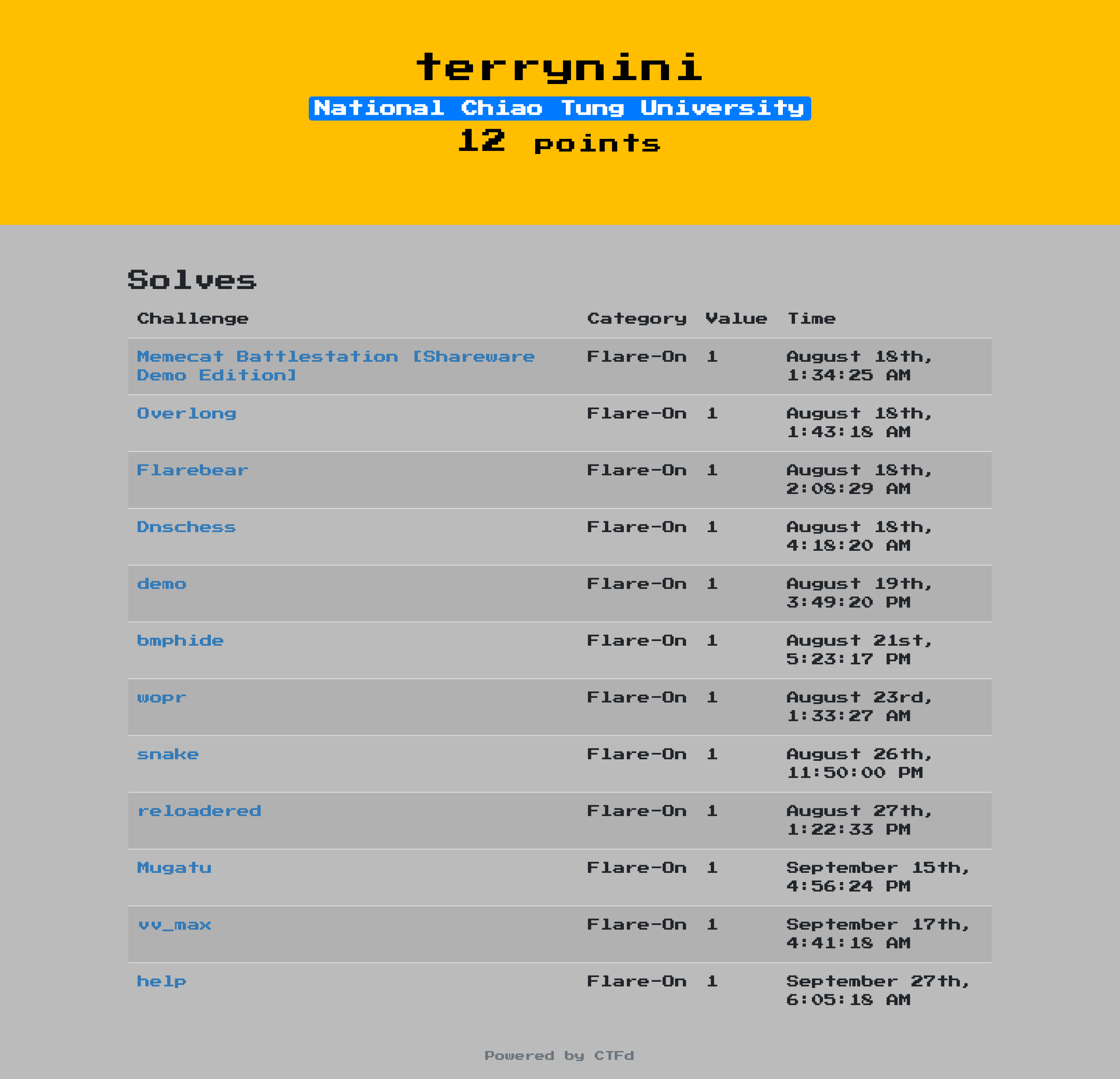 And the badge !